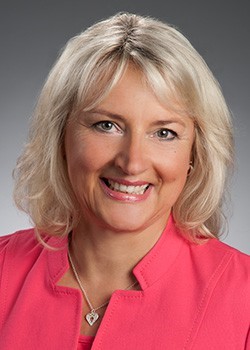 Wer schreibt hier?
In unserem Blog erhalten Sie
Hintergrundinformationen
über Immobilien aus
Mallorca und Umgebung.
Die Autorin ist Claudia Kock,
geprüfte Immobilienmaklerin
mit mehr als 27 Jahren
Erfahrung.
Buying real estate - German blog posts Part 2
IVD German Real Estate Day 2016 - we were there
IVD German Real Estate Day 2016 - we were there
On 10.6.2016 it was time again. This year's German Real Estate Day of the Real Estate Association of Germany took place in the financial metropolis of Frankfurt am Main. As long-standing members, participation was a "must" for us
One of the main topics was digitalization as a positioning and innovation engine. Admittedly, this is an issue that at first glance should have little to do with our everyday business. On closer inspection, it can be seen that the new media, even in the real estate industry, can no longer be imagined away. Rather, digitalization offers new opportunities to successfully position itself on the market.
Guest speaker:
A speaker and speaker of the day was Günther H. Oettinger, EU Commissioner for Digital Economy and Society in Brussels, whom many will surely know from his time as the father of the state in Baden-Württemberg. The fact is, therefore, that the Americans are far superior to Europeans in terms of digitalisation and that there is an urgent need to catch up in Germany.
What to do:
The digital infrastructure needs to be developed. The location is characterized by fast or slow data transfer.
Expansion of continuing training opportunities. Everyone needs basic digital skills and should start in time, because digital moments are increasingly pushing into all areas of life, as well as buildings.
For example, robots are currently being developed in Germany that enable older people to stay in their familiar environment. This assistance technology is increasingly on the rise The control of electrical systems in the house from a distance has long been an issue and much more.
The future begins today...
Part II: Important for us and our customers were the contributions of the international partners, e.g. such as Inge Frerichs, NAR's President – Germany and Jana Mrowetz, President FIABCI Germany. Both organizations have international networks of real estate experts that each IVD member can access.
What does this mean for our customers?
Access to international expertise
International marketing of local objects
Marketing of international objects in the network
Assistance with the sale of foreign property (see also mallorca-topimmobilien.de)
Part III: Exciting and informative the contributions of Julian Caspari and Jan Kricheldorf about success with facebook, Google and Co and owner-optimized websites and video marketing.
Did you know that we only spend about 40 seconds on a website to see if we are reading or clicking away? During this time, the reader must perceive us as the solver of his problems or he is gone forever.
For example, a real estate seller does not know the process if he has decided to sell his house or apartment. What purchase price can he achieve, who takes care of the necessary documents and, who knows the regional market and has the competence to discreetly find a buyer or in short: Who actually listens to me in this important life decision?
We do that and we can!
Claudia Kock, your real estate agent Heppenheim
---
The almond blossom - not only beautiful in Mallorca!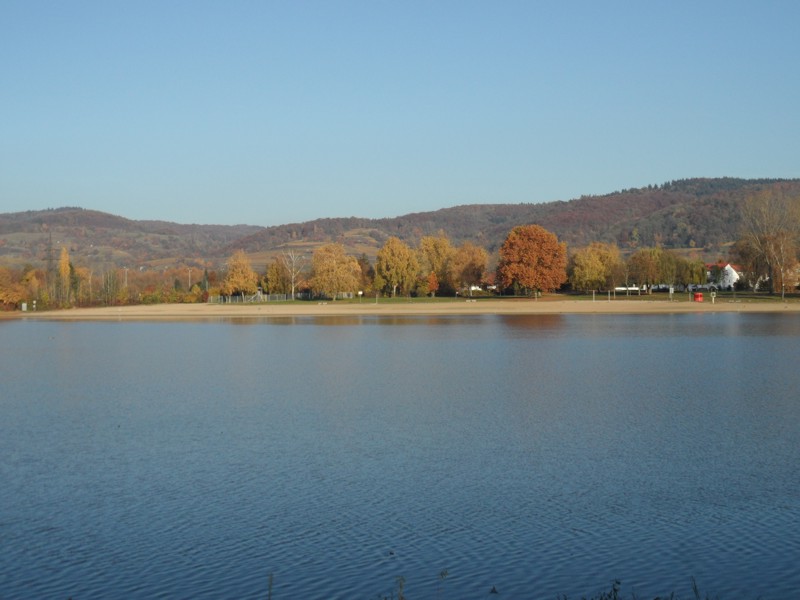 The region around Heppenheim also offers a variety of nature. Around the romantic circle, wine and festival city lie the scenic slopes of the Mountain Road. Heppenheim is the centre of the Hessian wine-growing region. If you want to know about the location and the production of the wine, you should take a tour of the "Stein und Wein" adventure trail. It lies in the vineyards between Heppenheim and Bensheim in an almost southern-looking environment.
And here it can be admired since mid-February: THE MANDELBLÜTE
The almond tree has been cultivated for over 4000 years. Its fruits are not only used as food, but are becoming increasingly popular in the production of cosmetics. It belongs to the family of roses and its five-numbered flowers can be pink (bitter almond) or glow in clear white (sweet almond)
Admittedly, the few trees on the mountain road cannot keep up with the almond blossom in Mallorca. There, from mid-January to mid-February, nearly 7 million almond trees transform the western part of the island into a magical world of gigantic proportions.
We believe that we should also pay greater attention to the small bloom in our regions. After all, it gives a little colour to the dreary nature at this time and announces to all of us that after the long winter, the coming spring will soon become a reality.
Don't you find it?
In this sense - a beautiful, flowery day.
.

---
And once again, property buyers have opted for the Heppenheim location.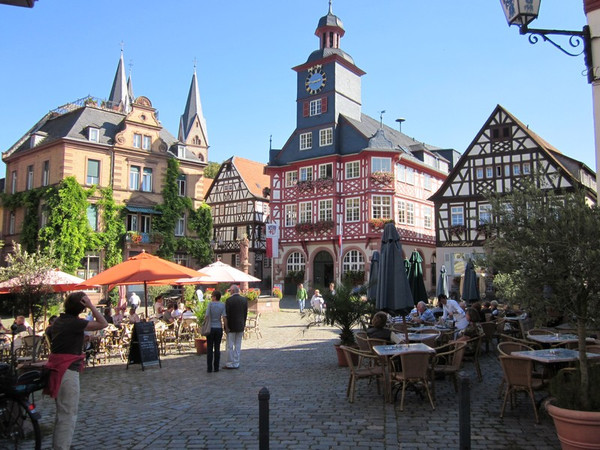 Last Saturday it was time again. We were able to hand over a sold terraced house to its new owners. We would be happy to ask about the reasons that led the buyers to choose the Location Heppenheim at the quite ceremonial handover of the property.
Many factors played a role in our family from Einhausen. The main reason was the location of the property not far from the recreation area Bruchsee. The family of 5 together with the dog is looking forward to the proximity to nature "In the evening a round or two around the Bruchsee with the children will run great. On foot we can go to the city center to the wine festival. Our children can go to school and all leisure activities on their own by bicycle."
"This gives us more time as parents."
In fact, these are often the reasons why property buyers choose the Heppenheim location. Short distances to almost all shopping facilities, doctors, schools and kindergartens.
As real estate agents in Heppenheim, we are currently seeing a sharp increase in demand for houses and apartments in Heppenheim. Unfortunately, this dream has not yet been fulfilled for many customers in our database, because no corresponding house is currently offered on the market.
If you are thinking of reselling your house, we have the right prospects. We look forward to a personal conversation in a relaxed atmosphere.
Your Claudia Kock, Managing Director

---
Experience report, home staging is in full swing... or in other words, it's worth it!
Surveys of US real estate agents have shown that the selling time of a property can be reduced by a third to half, while at the same time a 10-15% higher selling price can be achieved if a house or apartment is sold through home staging for sale. has been prepared.
In Germany, this trend is also widespread in the meantime and finds new followers every day. Since 2010, there has been a separate professional association, which has set itself the goal of significantly increasing the awareness of this industry.
What is the case for investing in your property, the sale of which is already decided?
Your property is the most expensive you have to sell and the buyer class, i.e. the prospective buyers, have become much more demanding. Especially with "ageing" properties such an investment is worthwhile, because after all, a well-kept house or a well-kept apartment yields a higher purchase price. Customers are often surprised, because it is often only small steps to turn an older house into a nice, competitive offer. With the help of fresh colour concepts, matching furniture and accessories, dark rooms or difficult-to-cut rooms shine in a new light. This generates positive emotions among prospective buyers, which are indispensable for the sale.
Remotely, a large interest group is addressed by home staging, which brings us to the next aspect:
Nothing can be done without a presentation in the relevant Internet portals. This is the first and most common way for potential buyers to start their search for a suitable property. In seconds, when you look at the pictures, the judgement is made as to whether the property can become the new focal point. We like to look at photos on which a modern, bright and cozy ambience has been created.
Often the furnishing of older properties no longer corresponds to this ideal image and the viewer is distracted by too many furniture and objects from the essential.
Homestaging is also an issue for vacant apartments and houses. Not everyone can imagine rooms with appropriate furnishings. Many interested parties can only recognize the actual size after furnishing, because then there are reference points that can facilitate the decision.
As a broker, we experience this almost every day during visits. Often we hear phrases like: Neither my closet nor our waterbed fits in this bedroom!
The dining table has no place or the children's rooms are far too small!
All these concerns were, of course, unfounded, because the DIN living space was more than sufficient, there was simply no imagination on the part of the interested parties, because there were no reference points – i.e. furniture.
These statements have led us to rely on the services of well-known homestaging agencies and have thus achieved very good results.
---
Reasons to buy a property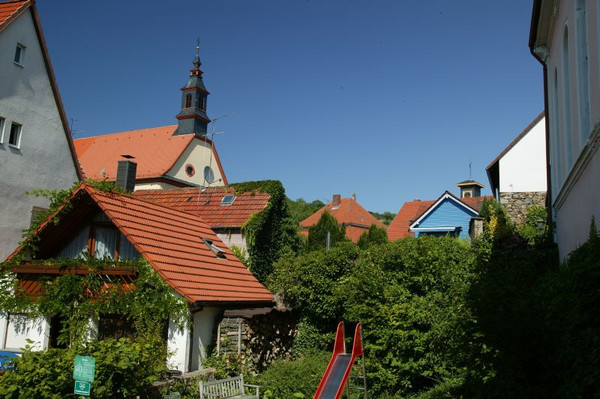 If not now? When then?
Real estate is stable in value. They do not fluctuate in value as quickly as other plants and are therefore easier to calculate.
Real estate is property assets and is largely inflation-protected. The value of money can lose in real terms in the event of inflation. Real estate will then become more and more valuable. Since housing is a basic requirement for people, the state also helps and supports the creation and preservation of housing with numerous support programs, both for owner-occupied and rented properties. Tax relief is also an important aspect here.
Real estate is a central pillar of private pension provision. In old age, no longer having to pay tenants increases the quality of life.
According to forecasts, rents will continue to rise. In addition, as a tenant, you have no influence on energy costs and have to pay them in the form of ancillary costs. As the owner, you usually ensure how much energy is consumed. Nowadays, everyone is able to develop their own house into a true energy saver. Those who implement this, for example, with the help of an energy consultant, reduce the risk of rising energy costs.
Your real estate agent Heppenheim advises:
Due to the still persistentlow interest rates on a building loan, your desire for a property is no longer an illusion.
Talk to me and our financial partners, we will be happy to advise you.

​
---
Proof of expertise and expertise for all real estate agents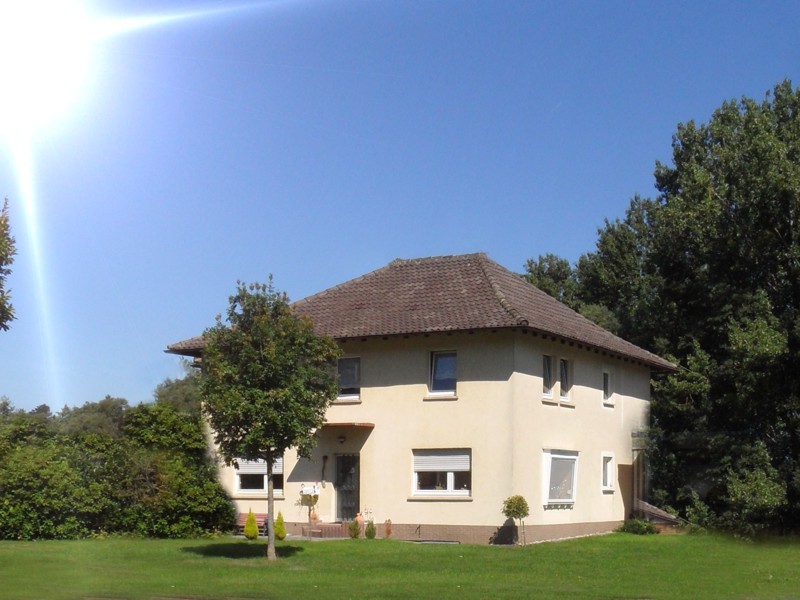 The Real Estate Association Germany IVD calls for the rapid introduction of a certificate of expertise and expertise for all real estate agents and administrators.
Ms. Claudia Kock has been explaining what this means for more than twenty years:
Since then, everyone can establish themselves as a broker, no matter what they have learned or worked. A certificate of leadership is sufficient and permission is granted to arrange for housing. That this had to go wrong in many cases was predictable. Lack of expertise from the broker was almost always the cause. In short, no one would have the idea to repair a vehicle if they hadn't learned it...
In view of these grievances, the multitude of tasks and the increasing responsibility of real estate agents and administrators towards its clients, the policy is called upon to implement the introduction of the planned proof of expertise and expertise quickly. This is necessary in order to ensure quality for customers and consumers in the long term, in view of the constantly changing legal requirements.
The Real Estate Association Germany IVD (LOGO) calls for a minimum level of qualification, such as commercial training and many years of professional experience, as well as participation in comprehensive further training measures (certificate courses)
It must be up to the self-image of each broker to meet these requirements. Only in this way will he hold his own in the long term as a comprehensive broker. This can only be achieved with professional qualifications.
As a long-standing member of the German Real Estate Association IVD, we meet these requirements 100%. At regular intervals, our employees take part in training measures with a certified degree. This is the only way we can ensure that we can provide our customers with qualified advice and suggestions for solutions.
Can your broker do that?

---
The Bergstrasse Sports & Country Club® in Heppenheim
The first phase of construction in The Bergstrasse Sports & Country Club® is under the protection of the Starkenburg. The 1000-year-old landmark of Heppenheim gives its name to the Starkenburg Wing.
From 1861 to 1885, the then builders Georg Ludwig, Christian Friedrich Stockhausen, Friedrich Obenauer and Paul Amelung created a building art for eternity.
Today, with sensitive restoration of the listed ensemble, modern apartments with exclusive equipment are being built. The conversion secures the future of the monument as The Bergstrasse Sports & Country Club® . Through symmetry and design, the Starkenburg Wing acquires the character of a castle in the classicist style. The highlight of the ensemble is the Arboretum with rare and exotic tree giants.
Enjoy pure luxury in the in-house gym and sauna. This is the guiding principle of The Bergstrasse Sports & Country Club®, which wants to create a connection between sporting activity and the chance of community. In the approximately 19 meter long wine cellar of the house, space is created for wine enjoyment and common celebrations.
Of the 66 apartments of the first construction phase, the majority have already been allocated. Sales are proceeding rapidly. In mid-July, the marketing of the second construction phase, the so-called Maiberg Wing, is to begin.
As a real estate agent in Heppenheim with over twenty years of experience, we are happy to advise you on site and help you find an apartment for your way of living.
Mountain Road Sports & Country Club
---
Self-requirement termination
What you need to consider as a landlord - general information
Own needs is probably the most well-known reason for the landlord's termination. Today, he must have a "legitimate interest" in the termination. If necessary, such an interest exists. More. The landlord must need the apartment or house for himself, his family members or members of his household. This applies, as it were, to non-marital partners and domestic workers.
Needing means that as a landlord you have to provide reasonable and comprehensible reasons why you or a relative wants to use the apartment. These may be occupational, health or economic reasons. Since the rental law reform in 2001, you have to explain and explain your legitimate interest in writing because of your own needs.
The apartment must be suitable for you or the willing to move in. This is not the case, for example, if you cancel a 1 ZKB apartment in order to move in with your 5-strong family.
Caution should be exercised: Pre-protected reasons can lead to claims for damages if your tenant subsequently determines that you have put him in front of the door to rent out the apartment later. A conversation with competent persons (lawyers.) before dismissal prevents trouble in hindsight.
Self-requirement termination
---
Why does the real estate agent ask for the identity card?
Claudia Kock Immobilien U.G. clarifies:
According to the Money Laundering Act (MLA for short), every real estate agent must verify the identity of his clients. This is done by showing the Personal ID card and storing a copy of it in his files. Only then did he fulfil his legal obligations.
Obviously, the legislator assumes that all buyers and sellers and prospective buyers of a property are potential perpetrators and the broker should now help with the investigation of the perpetrators!
Fun aside: The MLA prevents illegally generated money or assets from being injected into the legal financial and economic cycle in general and causing significant damage there.
The fight against money laundering serves as the most important element in the fight against organised crime.
Do your part to prevent these criminal activities at all costs.
Help your real estate agent to fulfil its legal obligations under the MLA and present your identity card (orally or in writing) when concluding the brokerage contract.
Thank you very much

---
Snow clearing obligation
As a tenant, do I have a snow removal obligation?
Landowners and landlords are usually obliged to clean up snow and ice. Tenants only have to clear snow if this has been expressly agreed in the rental agreement.
A provision in the house rules is not enough. There is also no customary law requiring the tenant on the ground floor to clear snow.
The landlord can have the work done by a caretaker or commission an eviction service. The costs can only be passed on to the tenant as operating costs if this has been effectively agreed in the rental agreement.
If he is responsible for the winter service according to the rental agreement, it is important to note:
Winter service must be provided on weekdays from 7 a.m. to 8 p.m. On Sundays and public holidays from 8 a.m. or 9 a.m. per region.
The sidewalk, the entrance to the house and the paths to the garbage can and garages must be swept and scattered at a minimum width of one metre, so that two pedestrians can pass each other.
In the case of smooth ice, there is an immediate obligation to scatter. Depending on the weather conditions, it is also necessary to sweep and scatter several times during the day. If the tenant is prevented for professional reasons or due to illness, he must take care of a representative. If several tenants are obliged to clear snow, they must take turns scattering and sweeping. The landlord must provide equipment and material for this purpose.
Conclusion:
Tenants must then scatter or sweep snow if this has been effectively agreed in the lease. The same applies to the cost of clearing snow and ice.
Only by a regulation in the house rules tenants cannot be obliged to work in winter.
Simply putting and inserting a "snow removal plan" into the tenants' letterbox is not enough.
Source: DMB Deutscher Mieterbund e.V. Mieterzeitung 6/2014
---
Ordering principle. We inform
Find out here in the real estate blog everything about the planned buyer principle and who will pay the broker commission in the future.
For which contracts should the buyer principle be applied?
Changes only when renting real estate !
The commission agreements for the sale of a property are not subject to the planned new regulations.
The new government has stated in the coalition agreement that the commission is to be paid by the person who commissions the broker. Basically nothing unusual, because in almost all other areas of daily life we have to pay for what we order. For this purpose, we can demand a qualified service from our contractual partner.
Hire brokers or rent them out yourself?
If you assign a broker this means that he is conscientiously looking for a new tenant in your interest, checking the creditworthiness, getting information about the type, duration of the activity and the amount of income. It takes away unpleasant visits and questions, saving you time and nerves. In the end, he prepares a rental contract within the scope of the legal requirements. An extensive service so that you have the tenant in your property in the long run with which there is no trouble.
Who has been paying the commission since then?
In the case of the rental of residential and commercial space, the prospective tenant pays the broker's commission.

When will the new rules come into force?
At the moment, it is only a draft law. The leaders of the CDU CSU and SPD have also already agreed on the amendment. However, there are constitutional objections to this law because the principles of the market economy are not clearly taken into account. Many steps in the legislative process are still missing!
Before this law enters into force, which is not expected before the second quarter of 2015, the old commission rules will apply.
If you have any questions about this or other topics, please feel free to write us an e-mail (questions about the ordering principle) just give us a call.
Claudia Kock,Real Estate Agent Heppenheim
---
Right of withdrawal for brokerage contracts: resign or not?
Use your options in consumer protection by revoking the right of withdrawal from real estate agents
Congratulations! With a brokerage contract, you almost have the key to your dream property in your hands. However, since there can always be happy coincidences, you have the option, under certain conditions, to exercise your right of withdrawal for 14 days and to withdraw the contract without incurring any costs for you. You can find out here why the renunciation of the right of withdrawal can still offer a great advantage in the brokerage contract.
When does the right of withdrawal apply to real estate agents and what does it mean?
When you enter into a brokerage contract via telephone, e-mail, internet, letter or, for example, directly in a property, one speaks of distance selling. You will then be informed in writing of your right of withdrawal. Since you now have 14 days to think about things differently, and the broker's commission is only due when the services are completed, a broker usually misses the two weeks before continuing to work.
Right of withdrawal for real estate contracts: two weeks of security or wasted time?
Two weeks can be a long time. In fourteen long days, a few other interested parties can visit your desired property. And not only that! There are many short-term properties, so the property you're interested in can be rented or sold within two weeks.
Fortunately, however, you have the opportunity to instruct your broker to complete the brokerage immediately. To do so, you simply have to waive your right of withdrawal. If you are sure that you have found the perfect property, you can significantly speed up the placement process. You can use the new rooms faster and your broker will receive his commission.
Right of withdrawal from real estate agents in concrete terms: immediate viewing date yes or no
In practice, the choice is between an immediate viewing appointment or an additional period of time for contemplation. If you know your broker personally, the question of whether you should cede your right of withdrawal is easy to answer. The time advantage that you gain by waiving the right of withdrawal is the decisive argument for the assignment of the right of withdrawal in brokerage contracts.
If you have any questions about this topic or other terms and conditions, we are happy to assist you. Write us an e-mail or just give us a call.
We are only satisfied when you are