Buy a Finca in Mallorca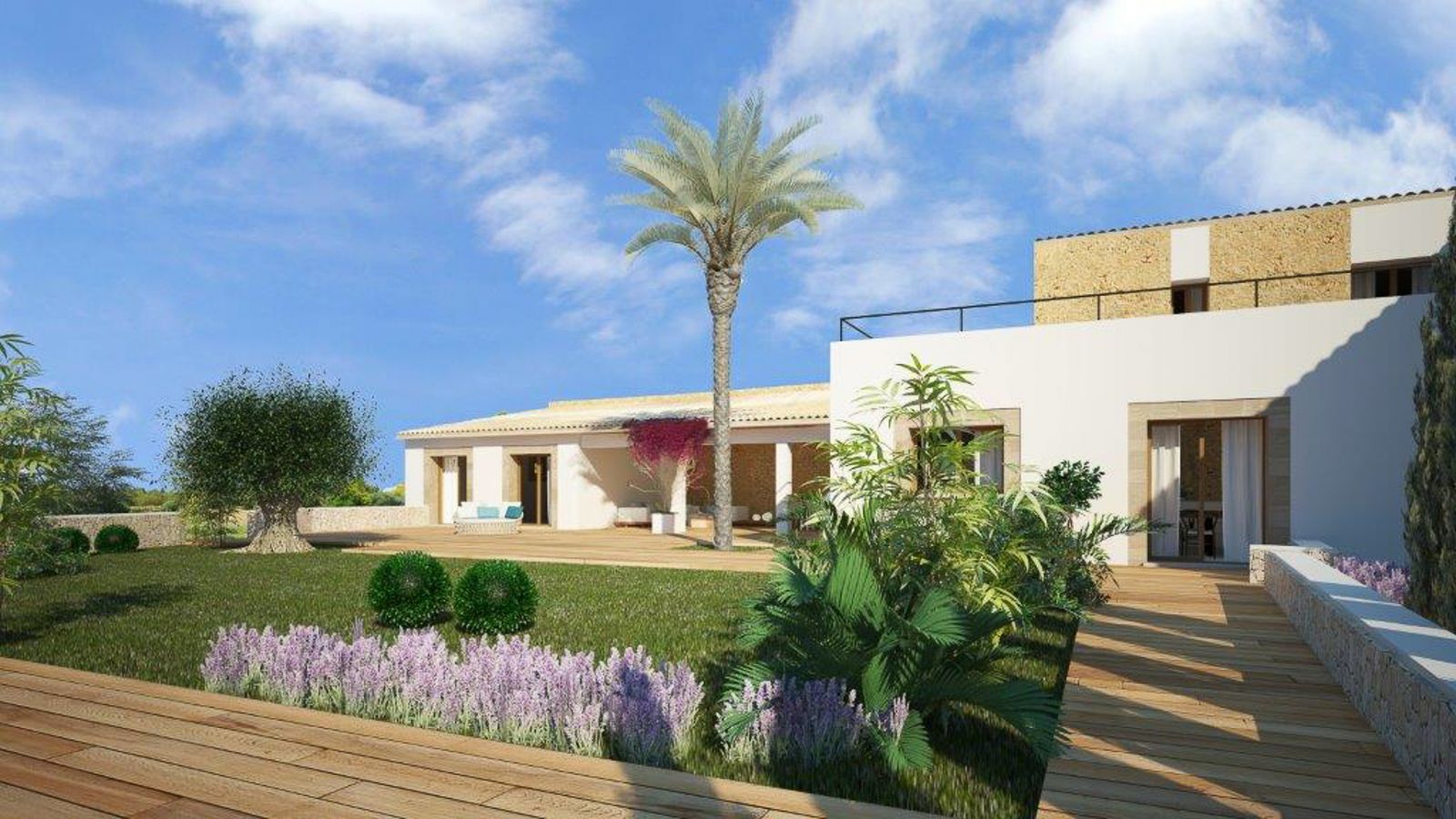 Buying a Finca in Mallorca is connected with many considerations and joy
Buying a farm in Majorca is "in ".

No wonder.

Majorca is one of the most popular holiday destinations in Europe. No wonder the number of tourists go into millions every year. But not all people who have fallen in love with this island also like to stay in hotels, so holiday homes, estates or holiday apartments are a good alternative to feel more like home on holiday.

If you want to strengthen this feeling, you must take the next step and consider buying a farm in Majorca. This not only ensures that the accommodation is secured even during a spontaneous holiday, but there are also many other advantages that you cannot think of at first.
Who is it worth to buy a farm in Majorca?
The answer here is clear to everyone. Even if the trip to Mallorca is only done once a year, this does not mean that the Finca has to be left unused.
On the one, the Finca can also become a holiday accommodation for friends and relatives, but on the other it also offers to the finca in the times when it is not used for rent.
This not only helps in the financing of the Finca, but can also become a good side-agreement. So that it does not have to be looked after every stay even after the right, it is worthwhile to set up an administrator who also takes on small works at the Finca and maintains the property. If the Finca is well utilized when it comes to renting out, the costs for the manager will be paid quickly so that they do not fall into the weight. But even then, if the finca is not to be rented, it is worthwhile to know someone on the spot, who now and then looks for the right, airs and cares a little about the property, so that these are not the first tasks that occur when the holiday in Mallorca Begi Nnt.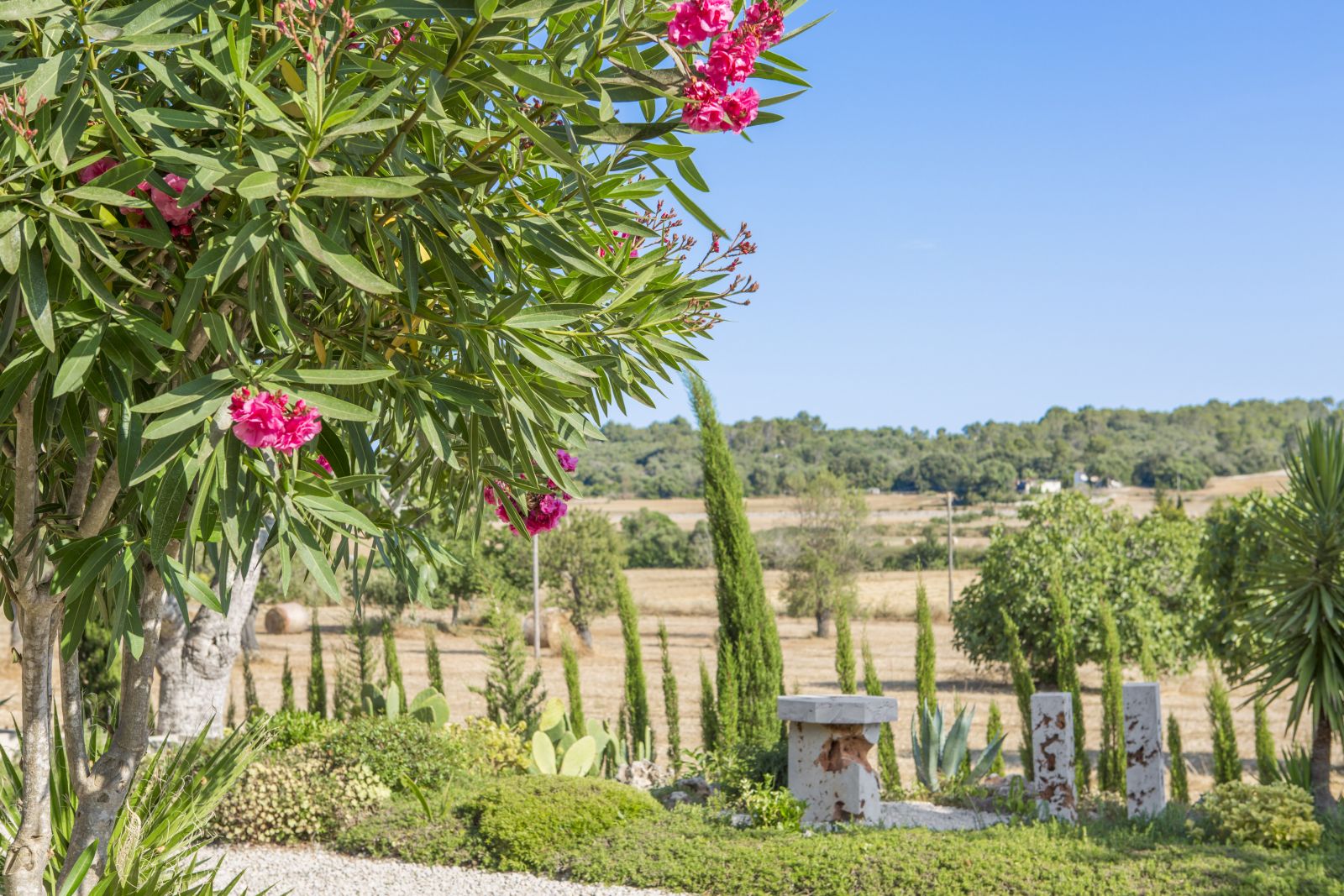 Especially in neighborhoods where there are many holiday homes, there are also agencies that provide stewards. If you want to save this money and only look for someone who sees the right one time and again, he can always ask a neighbor, because many locals are very helpful and like to look for the neighbors after the Right.
What should be considered before buying?
Of course, buying a property for most people is a big step, so nothing should be rushed. Therefore it is worthwhile to take a little time in advance to write down what points your own Finca in Mallorca should meet. First, consider the size of how many bedrooms must be available.
It should also be considered whether the Finca should be rented or not. Because even if your own family has two bedrooms, it makes sense to choose a finca that has at least 3 bedrooms, so that more potential tenants are attracted. The next thing to consider is what standards the Finca should have. For example, is a pool desired or is a beautiful view more important?
Should the Finca already be ready for the upholstery or are you not afraid to take over a few more work? All of these are important points. Finally, it should also be considered whether it is really a finca, because you can also buy a holiday apartment Mallorca. This is useful, for example, if you are looking for a holiday home in the city centre, as you may not want to rent a car on the island. Likewise, the apartments that can be found in Mallorca are ideal for couples who want to hibernate on the island and can be found there immediately connecting to other holidaymakers.
The right situation is often decisive
If you want to buy a finca Mallorca, you should think carefully about the location. Because the island is large and has many beautiful places to offer. Holidaymakers who are regularly in Mallorca have quickly found their favourite holiday destination, but when buying a finca or holiday apartment it should always be considered whether other places in Mallorca may also be eligible.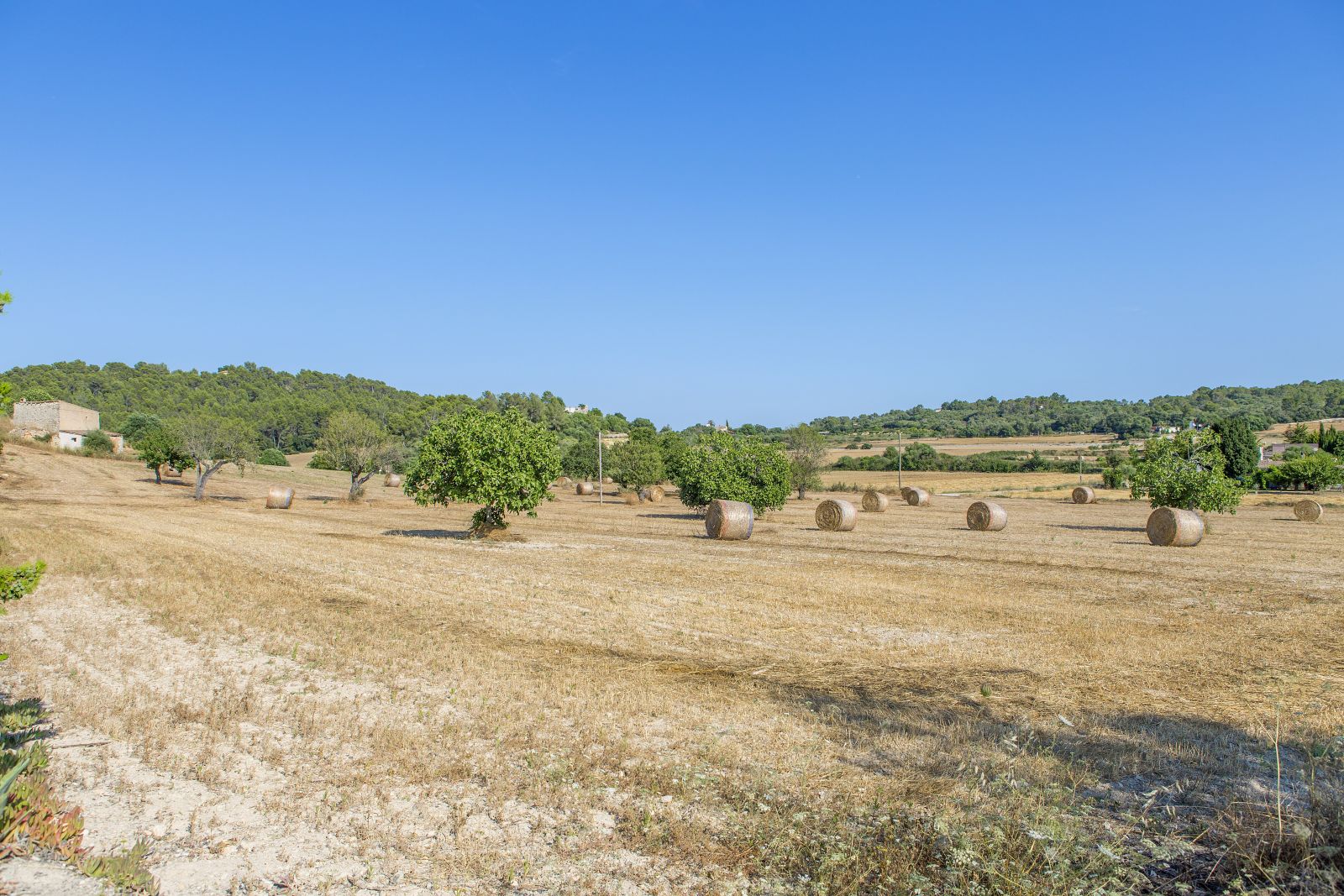 Of course it also depends on supply and demand. So if you want to buy a finca in a very specific area, you have to check whether there are fincas for sale and finally whether there is one in these fincas that comes close to your own requirements. Therefore, it always makes sense to consider whether a greater distance to the favourite beach or another place is possible if the new holiday home satisfies all wishes.
If you like the tranquility, you can also search for a finca that is a little out of the way, but you always have to check things like water, electricity and also internet connections, so that additional costs do not even arise after the purchase. In any case, it makes sense to think about the location of his future holiday home and to look at various fincas, until the end of the day the domicile was really found, in which no compromises have to be made.
How much does it cost to buy a villa Mallorca?
This question depends, of course, on the location, size and condition of the Finca decision. Although there are always some bargains to be found, it often requires a lot of renovation work to be done before the Finca meets your own expectations. If you are looking for a finca in which you only have to put furniture before the first holiday can come, you should expect costs in the middle 6-digit range.
There are hardly any limits to the top, and if you want a real luxury domicile, you also have to count on Mallorca with prices in the seven-digit range. It is gratifying that there are also many very nice building plots in Mallorca. If you have very precise wishes and demands on your new Finca, you can buy a plot of land in the appropriate size and then build your new Finca there yourself. For all those who do not have the time or simply do not want to build, it is worthwhile in any case to consider a holiday apartment in Mallorca.
For real Estate Mallorca it does not always have to be directly the Finca, since the holiday apartments are also very nice and are often offered at much cheaper prices than the Fincas are the case. Therefore, it should always be considered well, so that in the end a property is acquired which not only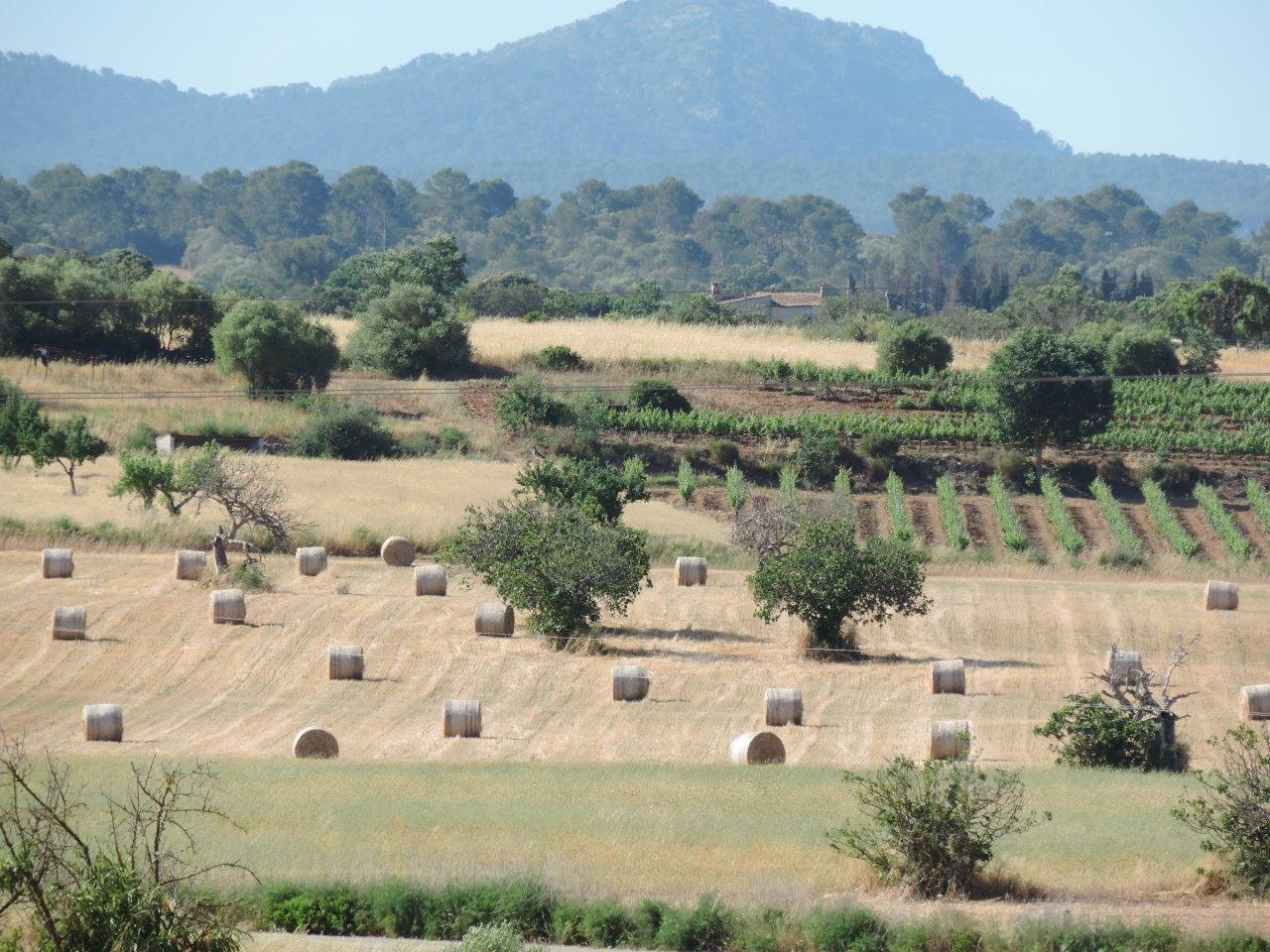 Expectations, but also does not exceed the budget set too much.
How can a finca be financed in Mallorca?
Not everyone, of course, has the entire capital to pay for the Finca without financing. This is usually not necessary, as in the case of the purchase of real estate in Germany, financing through a loan is also possible in Spain.
For this, collateral is required, a fixed employment contract or self-employed proof of a regular income from the tax advisor is a must. If the finca is to be paid completely by credit, this is associated with many risks, therefore it is always recommended that at least 60% of the purchase price be brought as equity.
Because even when buying real estate Mallorca are banks, which is a 100% financing rather reticent and will require many collateral, as well as possibly a guarantor, so that the credit is granted. Therefore, the dream of the own finca should be dreamed a little longer if there is no capital, so that the financing can be dealt with without guarantors and large collateral.
What other requirements are required for the purchase of a finca in Mallorca?
It is very important that all those who want to buy a property in Spain also need a Spanish tax number, because without this the purchase contract can not be authenticated by the notary. Those who travel to Mallorca with the intention of buying on the stage can easily go to the nearest Spanish embassy in their area, put forward their request and will Número de Identificación de Extranjero there for a price of 15 to 20 euro Get.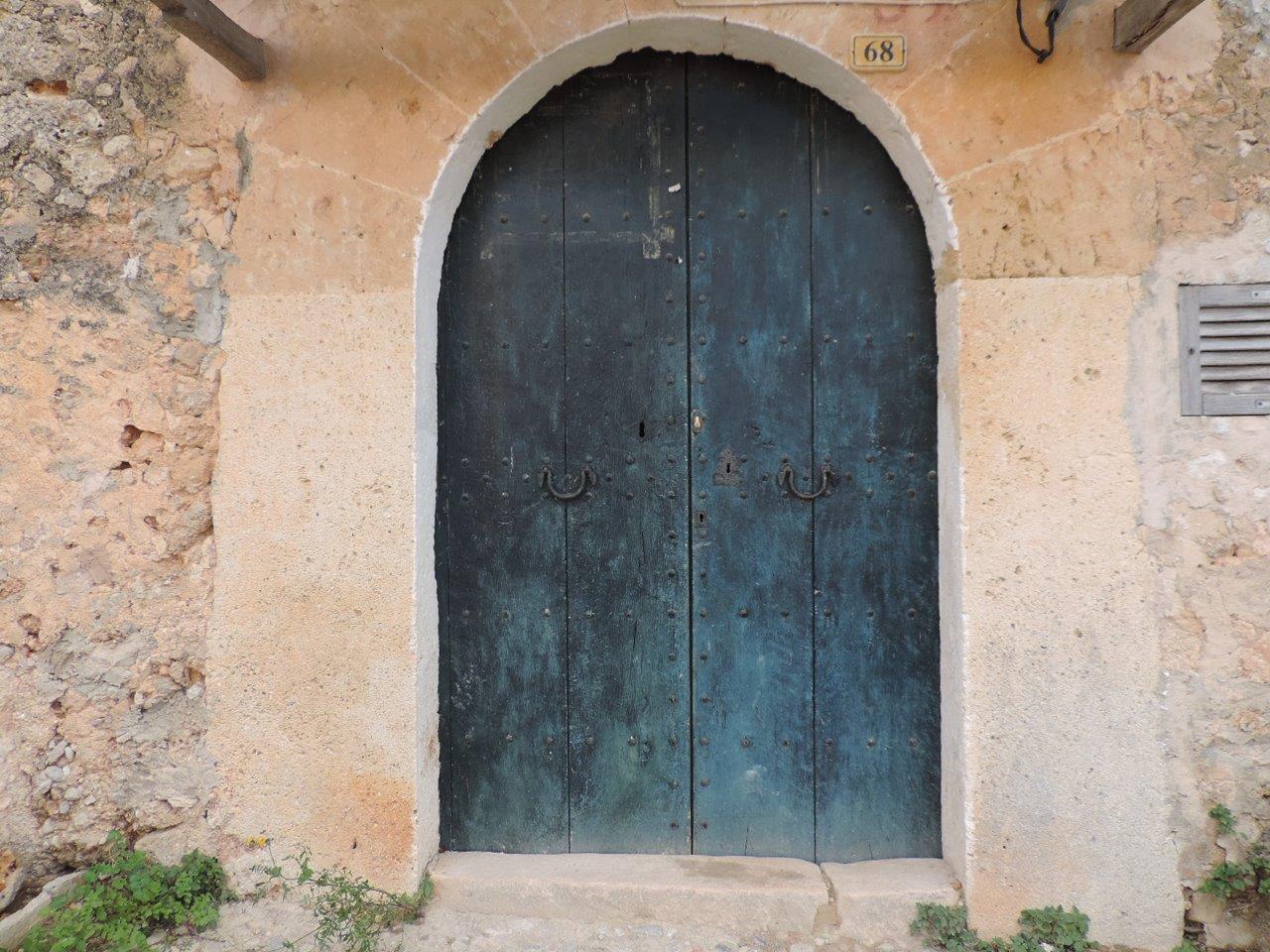 It is very important that all those who want to buy a property in Spain also need a Spanish tax number, because without this the purchase contract can not be authenticated by the notary. Those who travel to Mallorca with the intention of buying on the stage can easily move to the next Spanish embassy in its
The Número de Identificación de Extranjero will be available there for a price of 15 to 20 euros.
If you spontaneously fall in love with a property in Mallorca and want to handle the purchase directly, however, the Spanish tax number can also be awarded directly to Mallorca by the local authorities. An account should also be set up with a Spanish bank, which makes it easier to pay for the Finca, because in Spain real estate is still paid by cheque and this should come from a Spanish bank.

It is therefore worthwhile to compare the different Spanish banks in advance and then to open an account directly on arrival in Mallorca so that the cheque book is available if the purchase is to be made by the notary.
Is it worth having a lawyer if the house to buy Mallorca is to be put into Action?
Here the answer is quite clear: Yes! Because even if you speak only a little bit of Spanish, it can be very difficult to understand everything in the sales contract. Therefore, there should always be a lawyer who can advise you and warn you about any pitfalls. Similarly, special features in the sales contract can be quickly filtered out.
Because if a neighbouring path has a right on the property, the water source may be used or even a rental, or a real estate in the Finca exists, everything is listed in the contract, so very important to have everything checked by a lawyer or notary Before it comes to signature. Likewise, a lawyer can quickly clarify what type of building is allowed on a property or whether all documents for the Finca are properly available to the authorities.
Ultimately, the lawyer should also check whether there are tax liabilities or a basic debt on the Finca, which are transferred to the new owner. Because this can happen, so it is always worth checking this point, so that later trouble can be avoided. Of course, there are always costs that you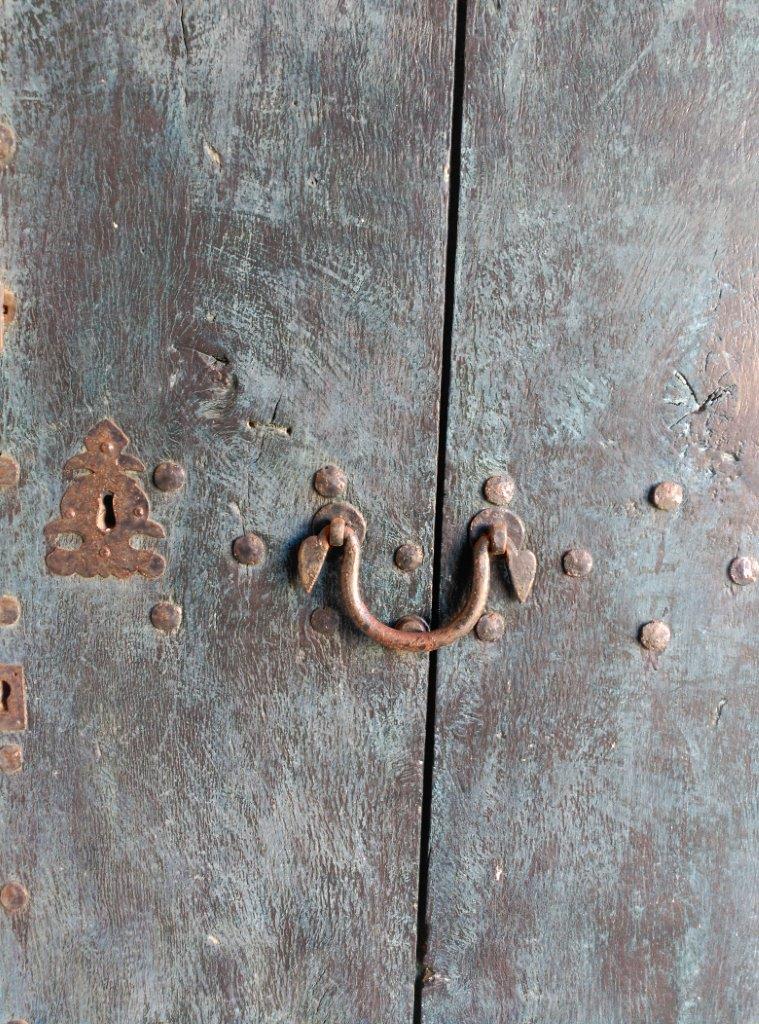 Would prefer to spare, but if you have not already bought property in Spain or in general, you should always use the help of a lawyer so that after the purchase there are no surprises that you would never have expected.
A good broker helps avoid mistakes when buying
Besides the broker there is another person who is very important when it comes to buying a property in Mallorca and that is the realtor. If you are looking for a finca in Mallorca without the help of a broker, you can encounter many problems that may not be suspected at first. Likewise, brokers have many contacts and can also produce real estate in their portfolio, which can not be found anywhere else.
Another point from which it is so important to have a realtor is that a good broker does not take every object into his portfolio. Because many fincas in Mallorca have already come in the years. This is not bad in most cases, but for some fincas the Bausubtanz is so ailing that only a demolition is actually considered.
Anyone who buys a property for the first time and does not yet have an experienced eye for details will not necessarily recognize this. A realtor, on the other hand, knows exactly what needs to be respected, so that the fincas and holiday flats that are offered in the portfolio are in a state that allows the buyer a long use of his holiday domicile.
However, a Realtor takes on many more tasks, so this takes over the search for suitable objects, in the preferred location, can provide assistance in case of ambiguity and is often also intermediaries between the potential buyer and seller when it comes to the Price negotiations.
But even if you have not yet decided to 100%, whether you really want to buy a finca in Mallorca, it is worth to contact a broker, because a good broker is happy to help all interested with advice and deed, can eliminate ambiguity , take uncertainties and thus pave the way to the purchase of your own Finca in Mallorca.
What should be considered during the tour?
Once you have chosen different fincas, which are to be visited, the next step is the agreement for visiting dates with the broker. So that you are well prepared, it is always worthwhile to make a checklist before, so that you really check all the important points, ask the right questions and also look for things that are quickly forgotten when a dreamlike view convinces on arrival.

The first item on the list should be that you are already around one hour before the date on the spot. This gives you plenty of time to explore the neighborhood, get an overview and see if you like the surroundings of the Finca. The actual date should then be looked at, in which structural condition the finca is. The important thing is to pay attention to the following things:
-year of construction
-last refurbishment/modernisation
-state of electricity and water pipes
-check walls for possible water damage-how to heat
-there may be air conditioning
-how to connect To the shops/doctors etc.

If these points have been checked and are for your own satisfaction, it should also be checked whether all windows are tight or may need to be renewed. Finally, a look at the surrounding plots should also be thrown. As has already been mentioned, it is still being built on Mallorca, so that it is not always possible to guarantee that a prospect that is in the long run will continue to exist.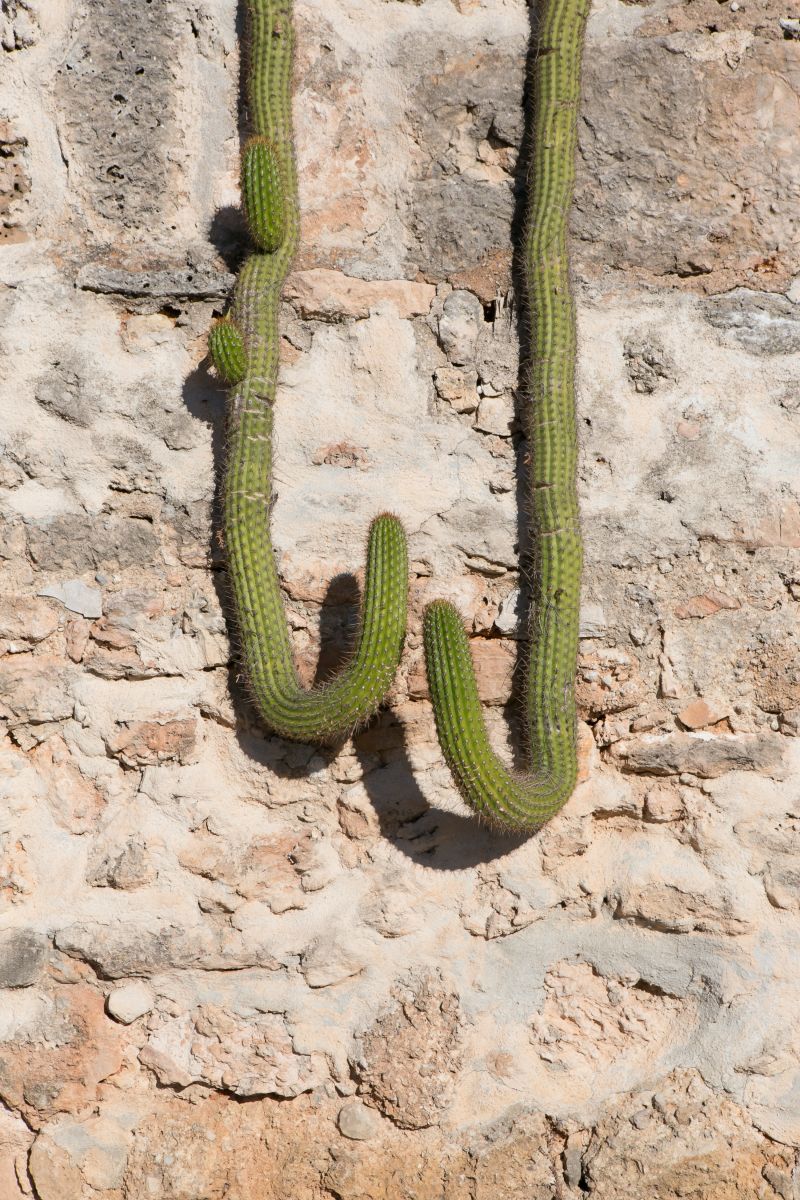 So if there is a neighbouring plot, which is still untill for sale, it must be checked whether it will be built there soon. It may even be worth buying both plots in order to ensure that there is a beautiful view in the long run. In the end, one should always
Take night time to let all impressions, so that you can decide the next day or when all the visits are made, which Finca has done the race.
Buying a modern Villa Mallorca can bring many advantages
Especially with the fincas, which lie a little outside, it may be that they have already reached a certain age and therefore need some renovation or renovation work before it can be confiscated. To exclude this from the outset, there are many new villas in Mallorca that are still waiting for a new owner.
These offer the advantage that no work has to be done and often you even have luck and find villas which are sold completely furnished. This increases the price a little, but brings the advantage that the new holiday home can be directly related and you do not have to deal with the furnishing of the villa.
Likewise, these new buildings do not have to worry about things like electricity, water or Internet connection, and also heating and air conditioning are standard in the modern villas in Mallorca. So if you like to travel to Mallorca in winter or rent the villa in winter, you should especially look at the new villas of the island to find a suitable property in Mallorca.
Finca or apartment-what is best?
Here there is not a concrete answer, because every person is different and has different demands on his holiday domicile. Therefore, it is worthwhile for many to visit both types of properties once. Who knows, of course, that he has a large family with more than 8 people who want to spend the same time on Majorca, who tends to tend to a finca or villa, but for everyone else it is worthwhile to give the apartment in Mallorca a chance.
Because here you can choose between a condo in a normal house and special apartments in buildings where all serve as such. There are small apartments with only one bedroom, as well as apartments that have up to 5 or more bedrooms and are ideal for a large family.
Those who wish to be close to a city centre or who want to be close to other important points, will often be very well advised with an apartment. For a finca, on the other hand, if you want a holiday domicile, which is particularly quiet, large or even outside the typical holiday strongholds is located. Even more privacy can be enjoyed at a finca, which is also one of the reasons why many people choose a finca.
If you are really unsure, you can also take a test and spend your next vacation in one of the apartments and the other half in a finca, to find out for yourself which of these holiday accommodation best suits your own needs Justice. After all, a very good choice can be made with both when it comes to finding permanent accommodation for your holiday in Mallorca.
What is the actual purchase of the Finca?
If a finca or apartment is found that meets all requirements, the purchase will be initiated next. For this purpose, the seller usually has a notary at his side, which will set up the sales contract. In a joint meeting with the notary, this contract is signed and the cheque for the purchase price is handed over to the notary.
Therefore, it is important that up to this point the Spanish account has already been opened and the full purchase price is in the account, so that the cheque is covered and there will be no problems. If you do not wish to have a Spanish account, you should check with your bank if it still offers cheques and if so, whether they are valid abroad.
But if you want to save yourself a lot of Renner, you should make it easy and simply open a Spanish account in order to settle the purchase price without any problems. If the contract is then authenticated by the notary, either on-site or at a later date, which was agreed upon by the buyer and seller, the handover of the keys,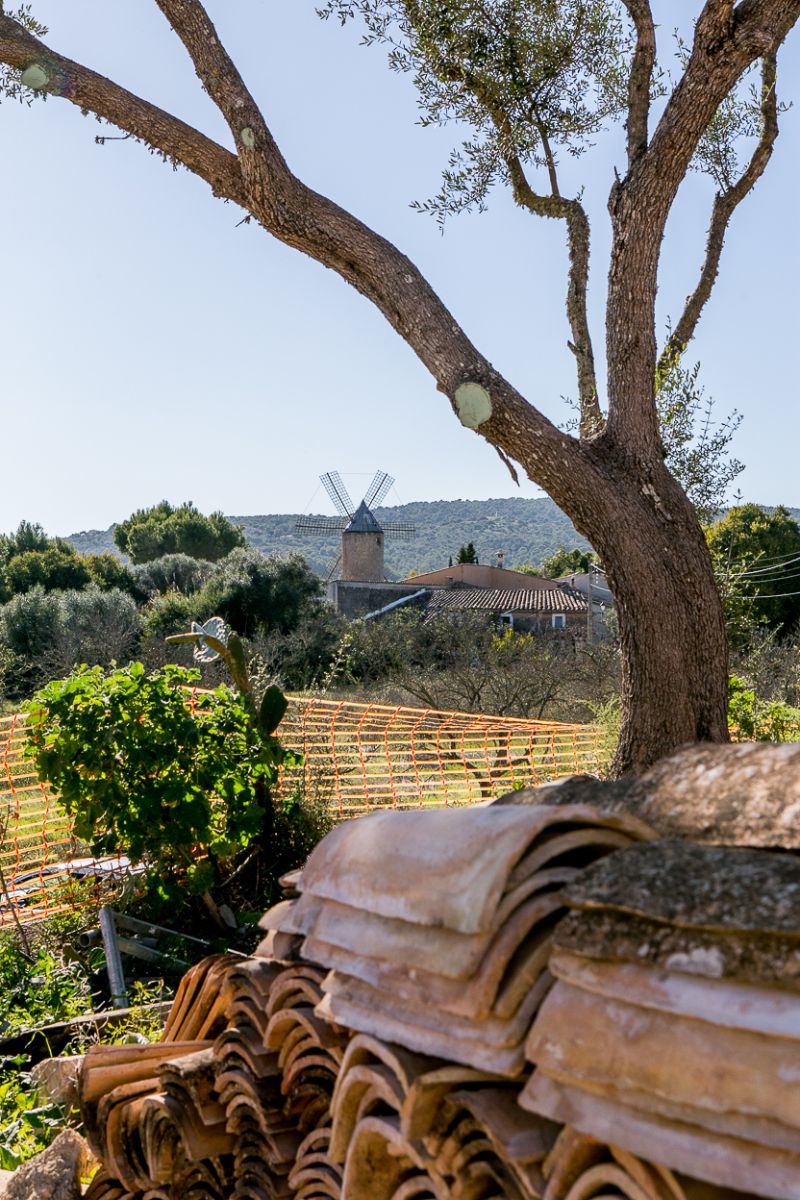 which the purchase was then completed.
The Finca is bought, what follows now?
If the Finca was paid, the keys were handed over and the registration in the register changed to the new owner, it can actually go directly to the new Finca. However, there are a few more things that need to be done. For example, the registration must be made at the local waste disposal, insurance for house and household goods should be completed and a Spanish account should be opened at the latest, from which all monthly and annual costs for the Finca Can be debited.
If you want to rent the finca outside of your own holiday periods, you should also inform yourself whether you have to meet any requirements for this purpose or if you are looking for an intermediary, so that holidaymakers can become aware of your own finca. . This rental income can then be used not only for the current costs of the Finca, but also for the redemption of the loan, insofar as a loan has been included.
If you want to rent your finca, you should have an administrator
Not everyone can or will Fincabesitzer after a vacationer has left the Finca himself to visit Mallorca to see the right. However, before the next vacationer arrives, a basic cleaning must be done and also the beds should be made, any damage documented so as to know with certainty who caused them.
For all these tasks, an administrator is the right person to contact. One of these is to make sure that the Finca is always in perfect condition, it will take on minor repairs itself and in case of larger work at the Finca contact the owner and initiate the appropriate steps in consultation. Therefore, it always makes sense to have a steward to whom you can rely.
In Mallorca there are agencies that provide administrators, but it is often worthwhile to check whether online portals, perhaps just someone for such a position offers. To ensure that everything runs smoothly, you should always insist that a reference is shown and if you speak no or only a little Spanish, the administrator should talk in German or English so that there is no communication problems.
One of the tasks of a manager, however, is not only to maintain the finca and to ensure that the finca is in an impeccable condition for the next guests, but also that perhaps some small things are in the fridge when the next Owner and the keys are handed over when the owner leaves the Finca for a holiday to other people.
The administrator is also often the direct contact person for the guests, so that the owner is not burdened with it. So if you already know that you want to rent your holiday domicile, you should search for an administrator who can take over the many important tasks on site if you are not there yourself.
If you buy a holiday apartment, the administrator often includes
There are many residential buildings in Mallorca where all apartments are rented as holiday apartments. If it is a property, there is often a general caretaker, as well as a cleaning service, which takes care of all parties in the house. This makes it easier for those who first have property in another country to cope with all the tasks that an owner has.
Because things like a burst pipe or similar are already annoying, if you can see directly after the right, but who lives farther away, must make sure that there is someone who can intervene quickly in these cases and this makes at an apartment of Caretaker or caretaker.
This takes uncertainties and leads to the fact that even people who possess first-time ownership have more security. So anyone who is still very unsure of how it is to own property in another country, is often well advised with a holiday home, since in this way always someone is directly on site to take care of any damage or other things that the owner would actually have to do.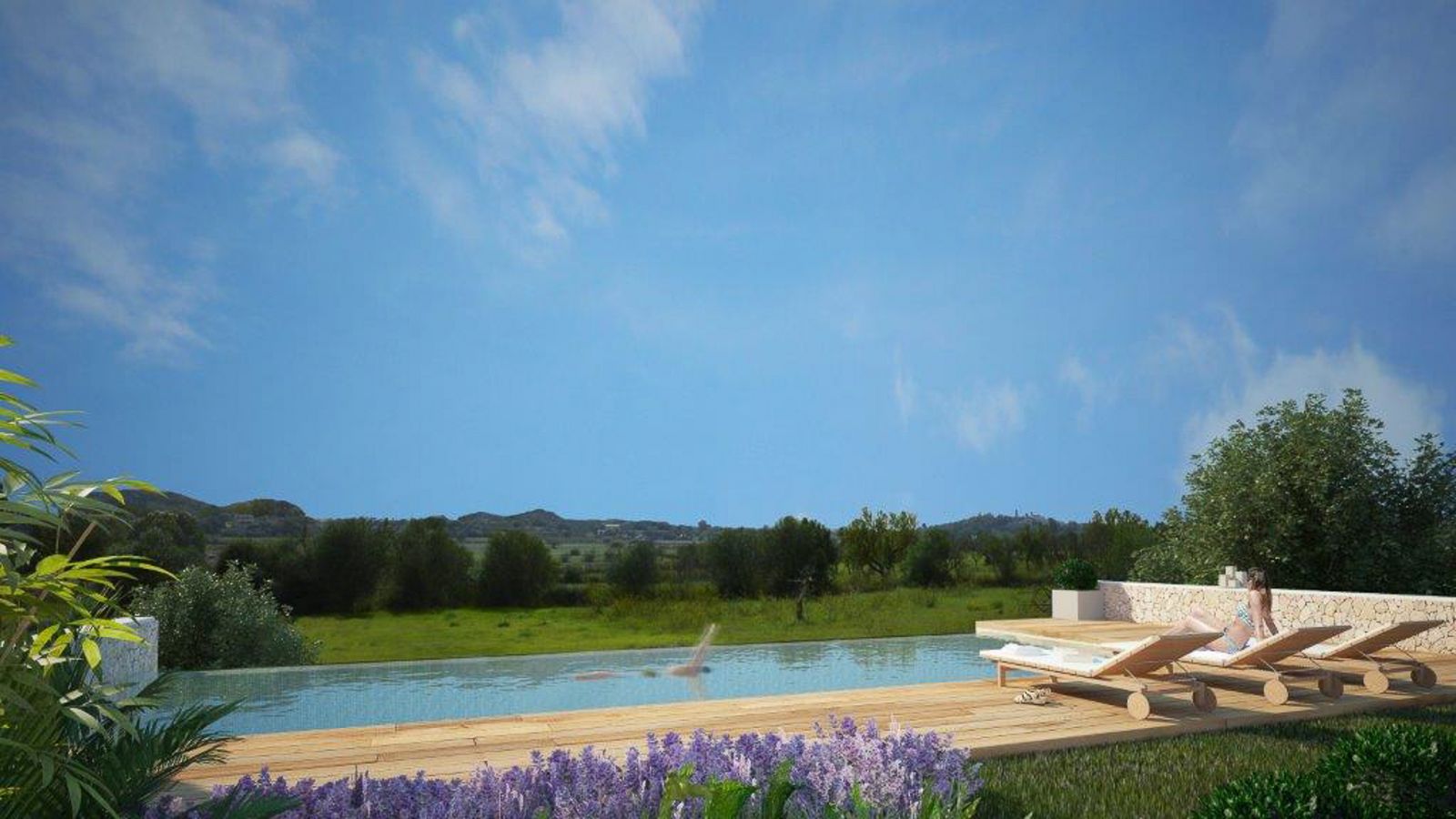 The costs for the administrator are usually paid via an owner's cash register, so that they too are significantly lower than the administrator for the Finca to pay from his own pocket.
What are the costs for the Finca in Mallorca?
As with all properties, there are also costs for a finca in Mallorca. These are not only the costs for the purchase, notary and any modifications or the furnishings, but also the normal costs incurred for each property. The first is to mention the fixed costs, which include electricity, water, gas or oil for heating, as well as land taxes and waste disposal.
In addition, however, there are additional costs, for insurance, because also in Mallorca you should never forgo a home and household insurance. Because if damage occurs, it is important to have such an insurance so that the costs do not have to be paid out of your own pocket. There are also some insurance companies in Germany where you can insure real estate in the EU, but it is easier to look for insurance in Spain.
Anyone who has hired a lawyer to help you with the purchase of the property should also ask directly if the possibility exists to recommend an insurance provider. You should also get tips on which things should be insured in each case, because whether fire, storm damage or flood, everything has to be considered when choosing the right insurance package.
If you want to rent the Finca or apartment, you should also make sure how much the insurance will pay if the damage is caused by third parties. In this case it should also be considered to have a liability insurance for owners, because if someone is injured due to damage to the Finca, this one jumps and costs for medical treatments or damages do not remain attached to the owner.
Can a finca also become a permanent residence?
It can happen that you are so much in love with your holiday home that you prefer to live there. However, anyone who has ever owned a holiday home in Germany knows that there are also real estates that can only be used for holiday purposes and this is also the case in Mallorca. Here it always depends on what is in the sales contract.
If it is stated that it is only a holiday domicile, it cannot be used as a fixed point of food. However, this is becoming more and more rare, but should be checked when buying a finca that is already older. However, no one has to worry about the modern apartments and villas in Mallorca, as they can also be used as a normal house.
However, this is an important point to keep in mind when buying a finca. It is not uncommon for people who are retired to move to Mallorca to enjoy the mild climate and the good air on the sea every day of the year.
To buy another country, this is possible
One has found the finca of his dreams, spent some holidays there and now finds that perhaps more space is needed. If your own property gives the space, then cultivation is usually not a problem. However, it should always be discussed here with the local building authority, because there are also many building regulations in Spain which must be complied with so that there will be no difficulties with the relevant authorities later on.
Therefore it is important to clarify something like this before the purchase, but at the latest before the start of construction, because otherwise it can happen that the cultivation has to be demolished. However, if there is no room for cultivation, there are still ways to create more space. The fincas in Mallorca often lie at some distance from the nearest neighbour. This free country is usually owned by the city or one of the surrounding neighbors.
If it is not used, it is always worth asking whether this country can be purchased. Usually this is possible without problems, the country belongs to the neighbor, however one should first make clear his plan, so that afterwards there will be no disputes, because perhaps the prospect of the neighbor is no longer unrestricted. In any case, you have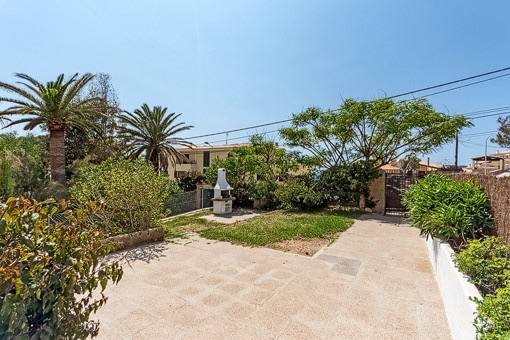 However, in Mallorca as a Fincabesitzer it is often much easier to buy additional land for expansion than it would be in Germany.
Once you have moved in, you can start to recover
The purchase of a property always takes time and effort, this is also in Mallorca no different than in Germany. However, you will also be rewarded quickly, because once the entire purchase is settled, the Finca is set up and everything is ready, you can treat yourself to a relaxing holiday directly in your new holiday home.
After all, the Finca should also be used as often as possible. Therefore, as the owner of a finca in Mallorca, it is now not only a longer holiday to spend on the island, but also a long weekend or just the normal weekend to relax in Mallorca.
As a result of which the cost of accommodation is now to be left, only the flight and meals have to be thought of, which makes it easier to take a spontaneous short break. Also, the owners of holiday homes in Mallorca relatives and friends can give a great pleasure, in which they can also spontaneously travel to Mallorca and use the Finca as accommodation.
If you don't have a finca in Mallorca yet, but you have the necessary finances and are often on the island, you should use your next holiday to simply contact a realtor and visit a few fincas without obligation, because maybe you will find something and Soon a beautiful finca in Mallorca.

We look forward to helping you.